Alexander & Giovanelli Group:
manufacturer of textile machinery for weaving preparation and organization of business logistics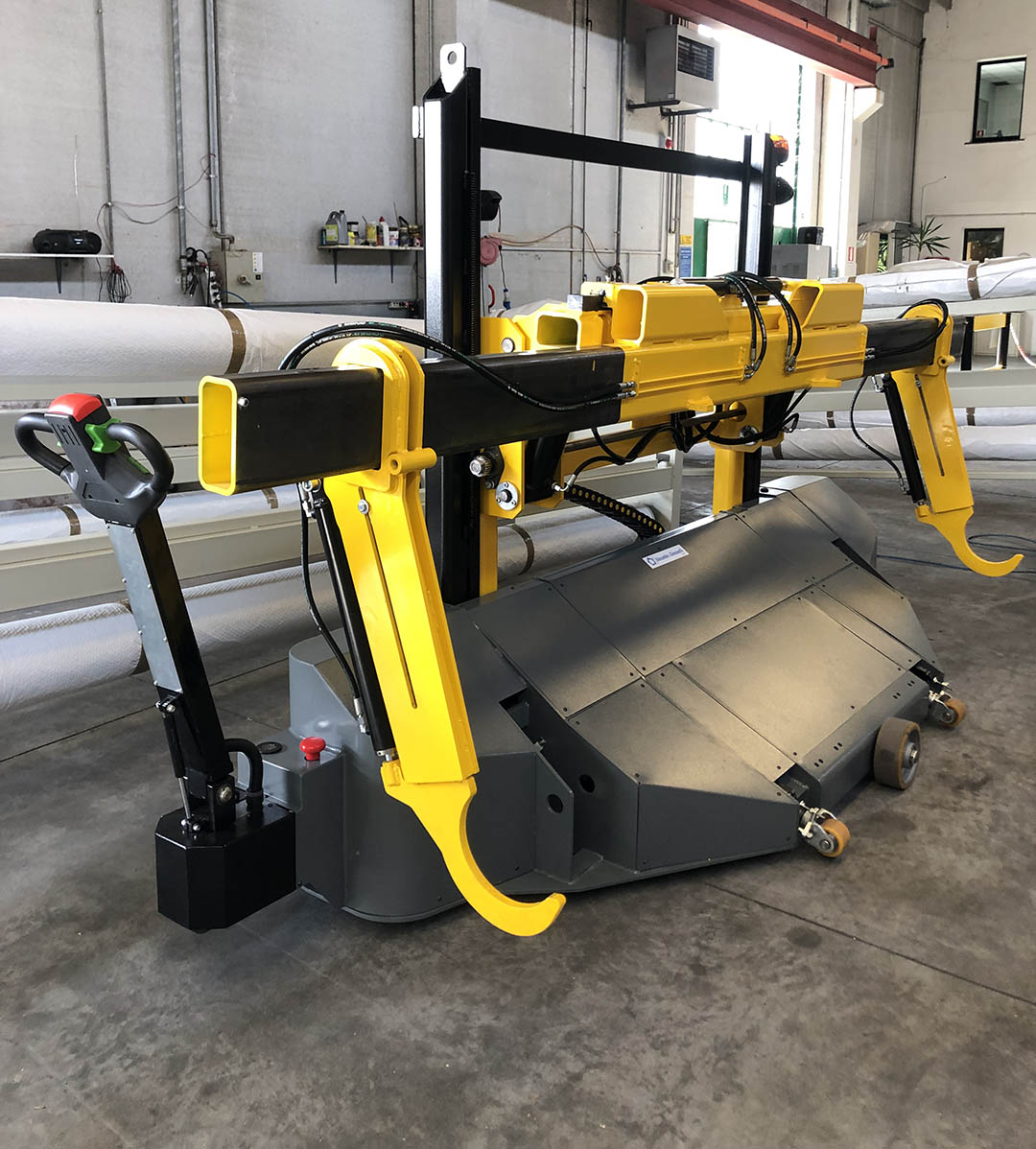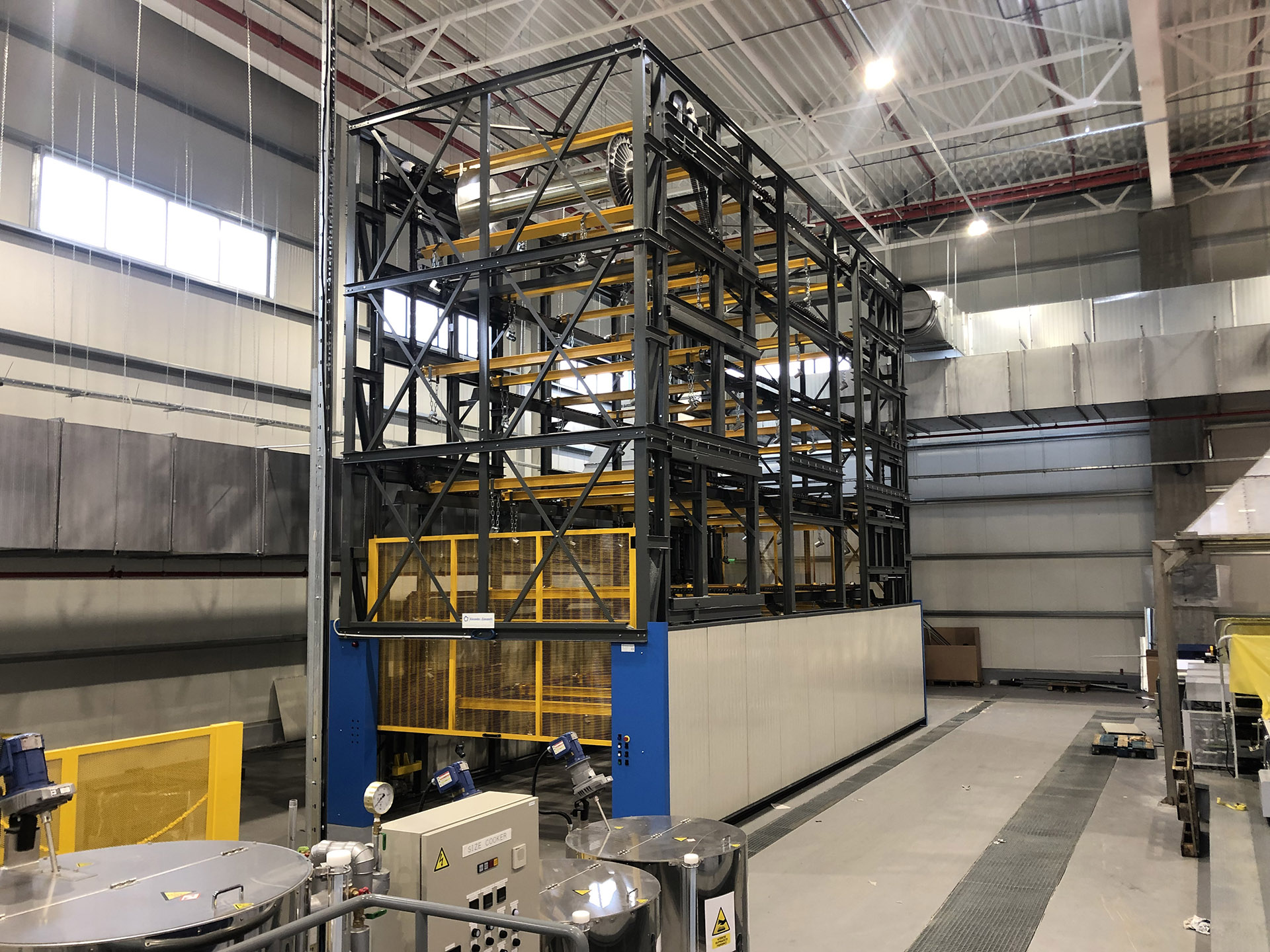 Alexander & Giovanelli Group stands out as a manufacturer of machinery and equipment for weaving preparation and logistics organization in the textile sector. Founded in 1917 and headquartered in Italy, the company prides itself on having managed to maintain its tradition of excellence, innovation and reliability to this day – becoming an important point of reference for the sector – thanks to cutting-edge solutions to customers in Italy and the world.
Our team constantly strives to develop increasingly efficient and innovative technologies, with the aim of achieving high quality standards of the final product. Thanks to our experience, we are able to provide a wide range of products and services, including the design and construction of weaving preparation plants, management of business logistics, and maintenance of the same.
We establish lasting partnerships with our clients based on trust, transparency and mutual success. This is precisely why in addition to standard production we also offer customized solutions to enable the companies that choose us to be able to compete in the global market.
 Our well-established presence in the Italian and world markets testifies our ability to meet the needs of our clients and adapt to the challenges of an ever-changing industry. 
By choosing Alexander & Giovanelli Group as your partner, you will have the certainty of investing in a company in which attention to the customers' needs and the desire to accompany them in their challenges is prioritized over the budgetary logic typical of multinational companies.
Alexander & Giovanelli Group
Weaving preparation machinery and logistics equipment for the textile sector

Our products represent excellence in weaving preparation machinery and logistics equipment for the textile sector. Our brochure includes sectional and direct warping machines, creels for warping and creels for weaving, electric and manual trolleys for transporting beams and/or rolls, batching motion and axial winders, inspecting machines and storage for beams and/or rolls. All machinery is designed to optimize the efficiency and organization of production processes. We offer customized solutions to meet our customers' specific needs, guaranteeing reliability and durability.
Warping machine
Our production includes sectional warping machines, direct warping machines and winders for selvedges and ropes. Our warping machines are the result of years of research and testing in the world of warping. We have developed these machines with the aim of achieving the highest precision in warp processing while reaching high quality standards. The modern design sets us apart from our competitors, and the software simplifies operators' work, not only in terms of various functions but also in terms of ease of use.
Creels
Our creels follow two main types: creels for warping and creels for weaving. 
Both types are produced to best optimize the work by ensuring maximum precision in all stages of preparation and processing, In the loading phase of the bobbins, in the unwinding and tensioning of various types of yarn or fiber.
Precisely to ensure proper tensioning, we have developed different types of tensioners according to different processes.
Automatic Rotative Storage
We design and manufacture automatic rotative storages to minimize the footprint of areas dedicated to the storage of beams or rolls, offering customized solutions according to the space available.
Searching for a specific stored item is easily managed using a PDA (Personal Digital Assistant) and, our software allows for the archiving and viewing of data relating to the stored material, with the option of being able to connect into the mainframe office network and database.
Winders
The winders that we produce can be divided into two main categories: batching motion and axial winders.
The quality of the wrapped roll is optimal and a wide range of options makes the machines suitable and specific for all types of processing, guaranteeing quality and precision.
trolleys
Our trolleys are designed to move beams and/or rolls in various departments, follow all safety regulations. These are the optimal solution to minimize physical exertion. They are also suitable for working in limited spaces.
We offer electric trolleys with the possibility of driving by rudder or remote control and manual trolleys for beams and/or rolls with reduced size and weight.
Other machinery
In the wide range of products offered by Alexander & Giovanelli Group, there are also other types of machines suitable for the textile industry, including unwinders, complete lines of unwinders – winders, inspecting machine, fully automated AGV trolleys, and automatic spooling machines.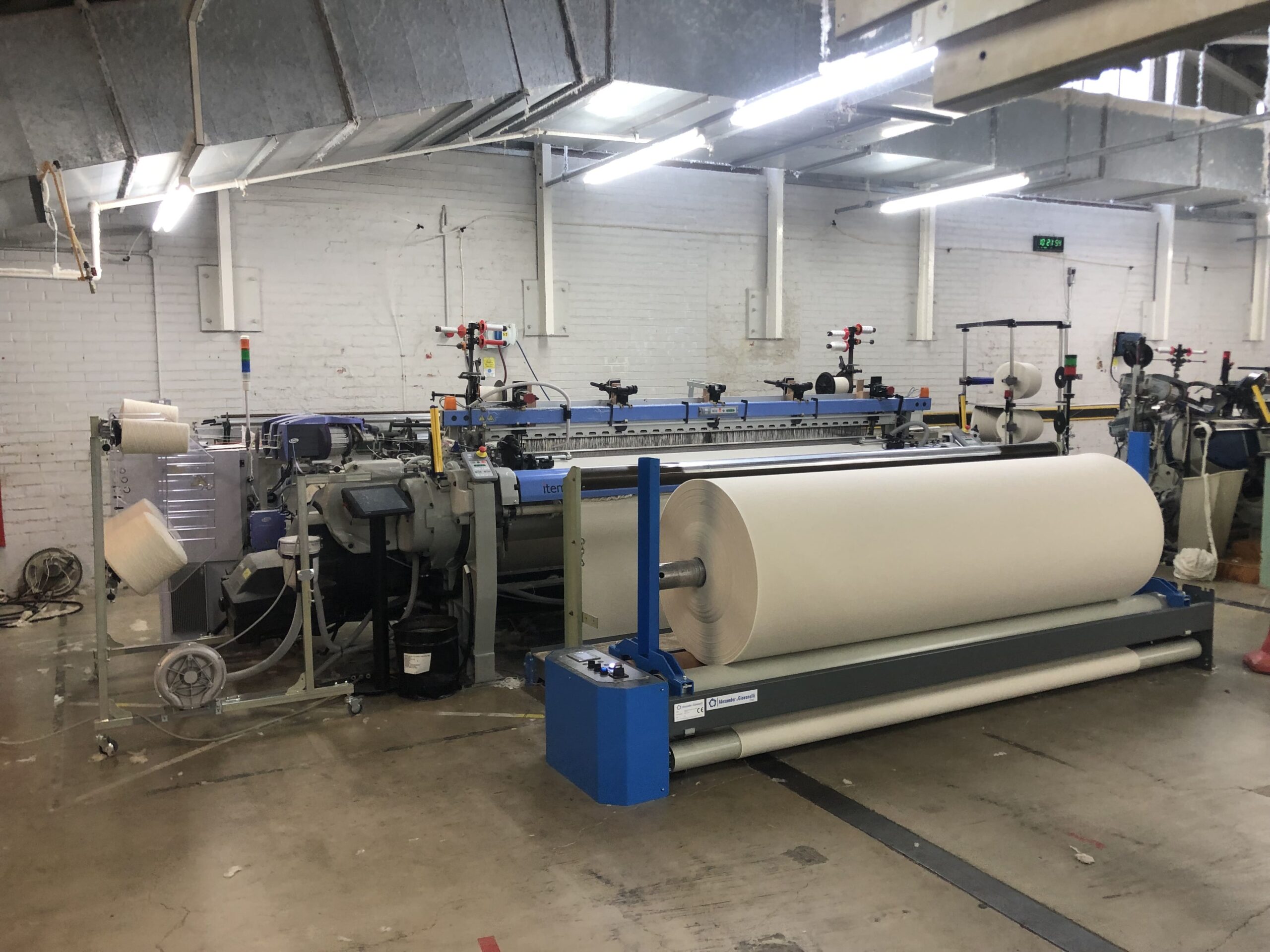 Alexander & Giovanelli Group:
Design, manufacture and supply of textile machinery

Alexander & Giovanelli Group is a company specializing in the design, manufacture, supply and installation of machinery and accessories for the textile sector, with a proven track record of providing high-quality, state-of-the-art solutions. Our mission is to provide companies with dedicated products with the goal of achieving the highest levels of efficiency and productivity, thanks to our full range of services and technical support.
Our offering includes textile plant design and construction, assistance in machinery selection and supply, staff training and machine maintenance. With our experience and team of experts, we are able to provide customized solutions to meet the specific needs of each customer, guaranteeing optimization of production processes and a high degree of satisfaction.
We also constantly engage in research and development of new technologies to ensure that our customers always have access to the most advanced solutions in the textile industry. Attention to detail and sustainability has enabled us to become a benchmark in the design, manufacture and supply of modern and innovative textile machineries.
Relying on Alexander & Giovanelli Group means choosing a reliable partner in providing excellence in service and support.
Alexander & Giovanelli Group
Why choose us
Dedicated team always on hand
Cutting-edge and customizable products
Expertise and professionalism
Alexander & Giovanelli Group:
What is material handling? The term "material handling" refers to the set of activities and processes aimed at moving,...
read more